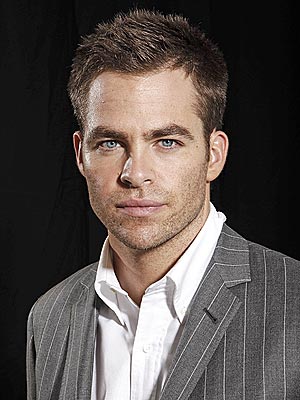 Norman Humphreys
Full Name:
Norman Gregory Humphreys
Gender:
Male
Birthday:
February 10, 2004
Age:
29
Blood:
Pureblood
Birth Place:
Sedgefield, UK
Nationality:
British with a dash of Irish.
Current Residence:
London, England
Family:
Immediate Family
: Lyla Jane Humphreys (formerly Masters)-Mother-51, Gregory Michael Humphreys-Father-52, Helena Humphreys-Twin Sister-29
The prestigious Masters and Humphreys families were long-time allies, and it came as no surprise when they decided to arrange a marriage between their two children of similar ages. Lyla Masters and Gregory Humphreys were not dissimilar in beliefs, and got along well enough that they weren't opposed to the union. Both believing in the importance of social power and influence, they knew the match was an advantageous one that benefited both families. They were married at the ages of 20 and 21, respectively, and found themselves expecting their first child shortly before their second anniversary. Overjoyed for their impending arrival, the pair purchased every baby item imaginable. About halfway into the pregnancy, they were shocked to discover they were to have fraternal twins. What appeared to be both a girl and a boy.
History:
Upon their arrival, the twins proved to be a handful. Norman seemed  to develop just a bit faster than most, walking by 12 months and talking by 18. While his sister was still very intelligent, it was fairly obvious her smarts were in different areas from her brother. Proud of their brilliant son, Lyla and Greg set him up with the best tutors available, wishing to start his education as soon as possible. So it was that he started Hogwarts with the knowledge of a student several years his senior. Placed in advanced classes, he was separated from the majority of his year mates and had difficulty making friends. A hatstall between Ravenclaw and Slytherin, he never felt all that welcome in his own house. The snakes felt he wasn't a true snake simply because he had initially wished to be in Ravenclaw.
He didn't mind, though, too focused on his studies to give much thought to making friends. His sister, Helena, was the only one he talked to on a regular basis. Mostly because she was the only one who sat near him at mealtimes. He graduated with top marks, of course, and went on to become an intern at the Ministry of Magic with hopes of climbing to an important position within.
Appearance:
Norman has a very regal way about him, nose always high in the air. He stands at about 6'2" and walks with the confidence of a man who knows his own power. He always carries an umbrella with him, no matter the weather, and wears suits everywhere. His eyes are a light, almost colorless, icy blue shot with silver.
Personality:
Norman is not the most social of people, having grown up with a high level of intelligence. He is a very accurate judge of character and can often deduce a person's life with a single glance. He dislikes chaos and disorder, and can barely stand his sister's company because of her reckless nature. Some have said he has OCD, and while these claims are reasonable, they are false; Norman is simply a very orderly person. He likes control, and knowing everything--and everyone--has its place.
He rarely performs favors for others unless he sees something in it for himself. Because his intelligence is so much higher than others, he finds the company of most people annoying and troublesome at best. However, he knows how to put on the facade of welcoming and sociable gentleman when necessary. It is, after all, in his best interests to placate the idiots of the world and keep things in order. He enjoys a battle of wits with a worthy opponent, or a good game of chess with someone who can compete at his calibre. There are three categories of people to him: Intolerable Idiots, Tolerable Idiots, and Not Idiots. He's found that the majority of the human population falls into the first category, with a select few in the second and third. His sister is a category all her own, as she is neither idiot nor tolerable. When not playing the part of a charming gentleman, Norman is often viewed as abrasive and unsociable. He has high expectation for everyone, sometimes holding them to standards they could never reach and often ridicules those who don't reach those standards.
Emotions are tedious and unnecessary to him, and he often becomes frustrated when he finds himself victim to the more undesirable of them. He can often be found muttering 'Caring is not an advantage' to himself when confronted with something his family has done that he finds distasteful. Despite this, he does care deeply for his sister and would do anything to protect her.
Norman dislikes sports and most outdoorsy activities, preferring to leave the 'leg-work' to his minions. While he is pureblood, he isn't a blood-purist. Anyone born with magic has a right to it, but those who don't use it to their full abilities are viewed as lack-wits and a waste of space. It is why he has done his best to expand his magical knowledge into all fields.
Norman strode towards the stool with all the confidence of someone who knew their place in the world. He was confident he would be placed in Ravenclaw and wouldn't hear otherwise despite both his sister's and parents' assertions. Several students on the train had also seemed to think he'd end up in Slytherin, muttering such things behind his back. But no. They were mistaken. He wasn't...Okay, maybe he was cunning. But he certainly wasn't...Fine, he was ambitious too. Well shit. He'd been so certain he would end up in Ravenclaw, so sure it was the only option.
He slumped on the stool and pouted as the hat was placed upon his head. No. He straightened his spine with new determination. Ravenclaw was his place. Unfortunately, the hat believed otherwise, and despite Norman's protests, he was placed in Slytherin. Put out, the boy slid from the stool and trudged to his new house table. He dropped into a seat and glared at the hat. Of course, Helena had ended up in the house of her choice, Gryffindor. Which really wasn't a surprise. Their parents often commented that they were two sides of the same coin, and Slytherin and Gryffindor were often called the same. Still, Norman had hoped he'd be placed with those who had a better chance of meeting his intelligence.
"Cheer up, kid," one of his new housemates said with a hand on his shoulder. "We're not so bad. Slytherins know how to get places in life."
Norman continued to pout, "But none of you know anything of importance. At least the Ravenclaws could have kept up with my intelligence. Slytherin isn't known for brilliance."
"Doesn't mean we're stupid."
"Maybe not, but that doesn't mean you're smart either. Ravenclaw had a much better chance of providing a challenge." He rested his arms on the table and let his head fall. Now what was he supposed to do?