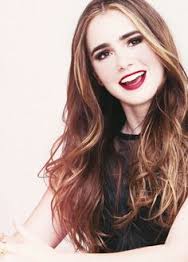 Tessa Grey!
[/center]
Full Name:
 Tessa Grey
Gender:
Female
Birthday:
11/22
Age:
18
Blood:
Pureblood
Nationality:
British
Education:
Hogwart
Family:
The Grey's are a well known pureblood family. But they wasn't' like most old pureblood family. They felt that it was important to teach Tessa to not look down just because of blood. So she had plenty of muggle born and half blood friends.
History:
Tessa was born to Edward and Elizabeth Grey. She was an only child. When they found out that there baby was going to be blind, they decided that they didn't want to try again. Tessa had a normal and happy childhood. She wanted to be just like any other normal kid. And didn't want any special treatment. Even though it would happen a lot and she would smile. It was the first thing that happened when people found out that she was blind.
Tessa got her letter from Hogwarts. At first her parents didn't want to send her, but wanted her to learn from home. Because they knew that she would be teased and picked on. But Tessa had her heart set on going to school. Both students and professors had to learn how to adapt to Tessa. One of her favorite subject was Care of Magical Creatures. She would never forget her first class and she had to write about a kneazle and using her five sense.
Just because she was blind didn't mean that she couldn't get to her class. But there was some things that she did that               others couldn't. Tessa had a dog that would help her get to her classes. But then there was some times some one in her house would take her. She was a Gryffindor which she thought was a good house for her. Since it was the house known for being loyal. She just recently graduated from school. Right now she wasn't doing anything but she knew that she wanted to go out just like normal people.
Appearance:
Tessa is only 5'5. But she was used to being short. It just meant that someone was always there. She has hazel eyes but since she was blind they had a glassy look.
Personality:
Tessa was one of those people who liked to try and help others. Even though it was the other way around. She was someone that everybody wanted to be friends with. It was like she was popular, even if it was just in the Gryffindor house. If you would meet her you wouldn't guess that she was blind. She is very out going and just had a personality that everybody loved. She was always smiling even if there was times when she just wanted to cry.
Tessa had problems when she had to face a boggart in class. It came out as Yasmina and it would die in front of her. But she was able to face it, in the back of her mind this was something that terrified her the most. Tessa knew that she was just like others and she had faults. She knew that she wasn't perfect. But she didn't want others to think that she was perfect because she knew that life would be so much harder. Being blind she knew that life wasn't a walk in the park. There was people who was just mean to her just because they could.
Tessa had just been put on the train for Hogwarts. This was her final year at school. So she was excited and nervous at the same time. This year she was going to have to take her NEWTS. Her dog, Yasmina was with her. Yasmina was her dog that she got her first year. And she was a golden lab.  Tessa knew that she wasn't going to be around forever. But she knew that she would miss her best friend when would die. Tessa knew that she had many years with her. She also knew that she wouldn't have to make the ride alone. Now all she was going to do was wait for someone to come in.