Derek Lawrence
Ravenclaw Prefect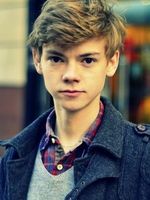 Posts

: 81


Join date

: 2014-04-06

My Character
::

Activity: Ravenclaw - Year 4, Madam Puddifoot's Employee

Subject: Searching for Pranks (Hunter) Tue Apr 08, 2014 7:16 pm

---

The store hadn't been too busy all day, so Derek's mother let him off a little early. At this time in the afternoon, they wouldn't get any customers, so there was no point in him staying there. The only aspect he didn't like of work was when there were no customers and he was just sitting there, bored. Otherwise, it was great. He'd just found a huge pile of pocket money hidden in the corner of his room so he decided to take a walk around Hogsmeade and buy some stuff.

Like the awesome kid he was, he strolled down the street as though he owned the place. PLOT TWIST. He did. Hogsmeade belonged to Derek Lawrence. Most of the shopkeepers knew him because of all the time he spent here, so he waved casually to them through shop windows as he walked past. Now, where should he go? What should he do with the money while he had it? There were too many options. He could buy sweets, ice-cream, prank stuff, butterbeer, anything! He'd probably be able to afford a few of these, though.

Starting with ice-cream! The scary Hogwarts student that worked in the shop terrified him, but Derek faced his fears and strutted in to buy a two scoop, butterbeer and chocolate frog ice-cream! Then he wiggled his eyebrows at the scary but pretty girl and strolled back out again, grinning as he left. This was one of the most amazing ice-cream combinations possible! And Derek had tried a lot of ice-cream combinations. Him and Trevor always loved competing to see who could pick the best flavours and combination. It was a difficult game, what with all of the flavours to choose from. But mainly, he won. Because he was awesome like that.

On the way to his next destination, Honeydukes, he passed Puddifoot's again. Trevor could be seen in the window of the flat above, eating, like usual. Derek waved cheerily at him and carried on, smiling to himself. His brother ate too much. But he wasn't fat. It was weird. If he ate as much as the older boy, he was sure he wouldn't possibly be able to fit through any doors, he'd be so fat. Some things in life were just ridiculously unfair. But it didn't matter, since the nine year-old was still incredibly handsome.

He couldn't possibly pick his favourite store here, but if he had to, Honeydukes was a definite contender. There were just so many sweets! And the girl that worked there from Hogwarts was pretty but not as scary as the ice-cream girl. So he gathered a huge pile of various sweets in his arms and beamed at her. Then he paid. And left, all the while thinking about the sweets. There were Chocolate Frogs, Sugar Quills, Bertie Botts', Fizzing Whizbees, Ice Mice and some odd, unfamiliar toffee things which he was anxious to try.

Finally, his last shop for the afternoon before he went back to Puddifoots' for the dinnertime shift. He didn't have to work there, his parents didn't make him. He just really enjoyed the job and there were lots of pretty girls that came in, students or older. Derek doubted he'd find his one true love at work, but it was fun to flirt with girls and see their astounded expressions because he was nine.

Zonko's! It was amazing, this store! He hadn't been in for a while so he was low on prank supplies to use with, or on, Trevor. The fun brothers had together. When he got in, he was a little surprised to see that there was a new boy working there! What had happened to that blonde girl, Syd? This one looked quite young, compared to the students working in other shops. But maybe he'd be his friend! It was most likely he was a student rather than a shopkeeper's son, which meant he had to be a certain age, but age was just a number! They could still be friends!

Derek glanced around the shelves in search of something new, but he sighed when he didn't see anything special, standing out and calling to him like he had before. His brother would be expecting all of this stuff! He couldn't reuse old pranks. That was pathetic!

"Hi there!" he beamed at the boy at the till. He had floppy hair. It was more floppy than his. Not fair. He wanted hair as floppy as that. "I was looking for something to prank my brother with! Do you know if there's anything good I can use?" Since he'd smiled, the boy would probably feel more obliged to help him. And he'd been polite, had he not? Derek stood expectantly, a wide smile still on his face.